The Role of Zakat in Sustainable Development
Al-Rakeezeh – Exclusive
Zakat projects constitute one of the most important means for achieving sustainable development in developing countries. These projects represent a genuine opportunity to contribute to eradicating poverty and enhancing the quality of life for populations. The concept of utilizing Zakat for sustainable development integrates social, economic, and environmental aspects. Reflecting the human spirit and social responsibility that bind communities.
What is the philosophy of Zakat in Islamic law?
The philosophy of Zakat in Islamic law revolves around several goals and purposes, foremost among them being obedience to Allah Almighty. It is one of the five main pillars of Islam. It is also among the mercies of Allah that this obligation has effects aimed at achieving social equality and providing care for the needy in society.
The Creator, in His wisdom, has designated areas for disbursing Zakat in eight categories. As mentioned in the divine verse: 'The alms are only for the poor and the needy, and those who collect them, and those whose hearts are to be reconciled, and to free the captives and the debtors, and for the cause of Allah, and (for) the wayfarers; a duty imposed by Allah. Allah is Knower, Wise.' (Quran 9:60)
Zakat works towards rebuilding the society by providing financial support to the poor and needy. This contributes to improving individuals' quality of life and participating in societal economic growth. Furthermore, it achieves social justice by imposing Zakat on the wealthy and distributing it among the poor and needy, thus reducing economic disparities among individuals.
Moreover, Zakat fosters a spirit of love and brotherhood among community members and contributes to empowering the poor and needy to enhance their conditions and provide them with opportunities for dignified livelihoods.
Therefore, Zakat is a divine prescription for achieving social solidarity, mercy, justice, enhancing relationships among individuals, and contributing to the creation of an interconnected and compassionate society.
The Role of Zakat Projects in Sustainable Development:
Combating Poverty and Hunger: Zakat projects serve as an effective means to combat poverty and provide support to impoverished families. Zakat can be invested in providing cash or food assistance to the poor, thereby and ensuring their access to basic needs.

Enhancing Education and Skills: A portion of Zakat can be allocated to enhancing education and providing educational opportunities for youth and children. Additionally, Zakat can be directed towards offering training programs and skill development to increase employment opportunities and engagement in the economy.

Improving Infrastructure and Healthcare: By investing Zakat in developing infrastructure and providing standard healthcare services. Also a significant improvements in quality of life can be achieved. Such projects may involve constructing hospitals, schools, providing clean water, and sanitation facilities.

Boosting Local Economy: Zakat can be directed towards funding small and medium-sized projects that bolster the local economy. These projects may include developing artisanal industries, promoting sustainable agriculture, and creating job opportunities in developing communities.
Advanced Examples in Zakat Utilization
Several countries worldwide have advanced and successful experiences in utilizing Zakat to achieve sustainable development and alleviate poverty. These experiences can serve as sources of inspiration for other nations, including:
Saudi Arabia: It stands as one of the most comprehensive and advanced countries in utilizing Zakat. Zakat is collected and allocated to various development projects, including healthcare, education, and infrastructure improvement.

Malaysia: Zakat in Malaysia is used to support the poor and vulnerable while enhancing economic capacities for disadvantaged groups. Malaysia has distinguished models for managing and implementing Zakat projects.

Indonesia: Zakat in Indonesia is directed towards funding developmental projects and enhancing social care. altogether in addition to supporting education, healthcare, and agriculture.

Jordan: Zakat is employed in Jordan to provide financial support to the poor and needy. Also provide alongside funding educational, healthcare, and other services.

Turkey: Turkey possesses a distinct model for Zakat management, utilizing it to finance developmental projects that encompass education, healthcare, relief, and improved living conditions.

United Arab Emirates: Zakat in the UAE is centrally managed and allocated to diverse developmental projects in various sectors.

Qatar: Qatar invests Zakat in educational, healthcare, and social projects, seeking to achieve sustainable development by directing Zakat towards the most needy segments.
Zakat Utilization Fields of in Iraq
Investing Zakat in Iraq represents a significant opportunity to achieve social and economic benefits for the needy and the community as a whole. There are numerous suitable projects that can be considered for Zakat investment in Iraq. Among these projects are:
Relief and Humanitarian Assistance Programs
Education and Training Projects
Healthcare and Medical Care Projects
Productive and Agricultural Projects
Building Mosques and Supporting Religious Education
These are just general examples of projects in which Zakat can be invested in Iraq. It is important to carefully study and evaluate these projects in terms of feasibility and social impact. All that to ensure the best outcomes for the community and the needy. Charitable organizations and social institutions can play a vital role in implementing these projects and ensuring their success. Likewise, through coordination with government institutions operating in this field. For Example the Department of Zakat and Charities, an Iraqi government department under the Sunni Endowment Diwan.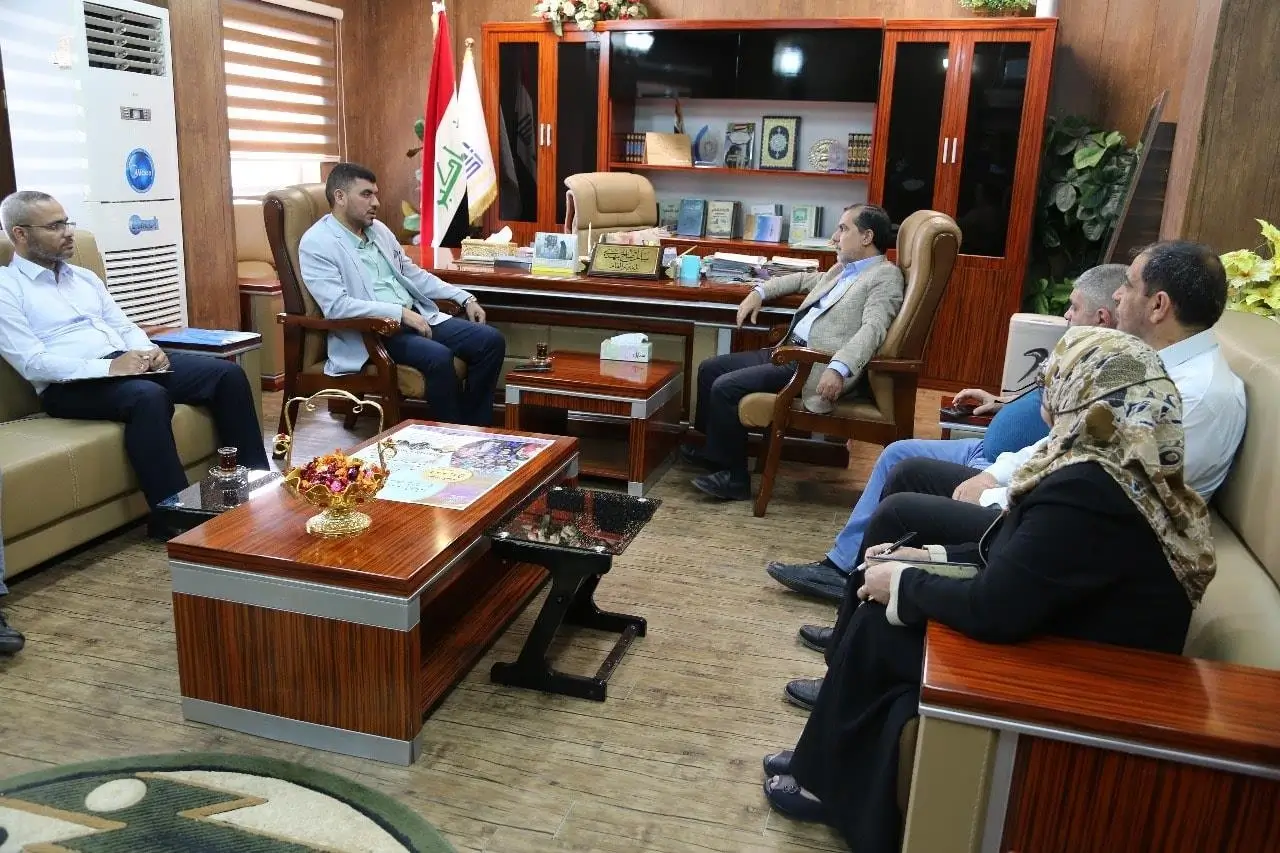 Challenges and Recommendations
Effective Planning: Well-structured investment plans should be developed to ensure that Zakat is directed towards projects that are of utmost importance and impact on society. Islamic guidelines set by Allah regarding the distribution of Zakat should also be observed.
Transparency and Monitoring: A transparent and effective system should be established for distributing Zakat and monitoring project implementation to ensure fair distribution to the deserving recipients.
Sustainability: Projects should be built on sustainable foundations so that they can continue providing benefits in the long run.
Partnerships and Collaboration: Partnerships with governmental institutions, international organizations, and civil society can enhance the impact of Zakat projects, without compromising the funds of the donors.
Awareness: Raising awareness within the community about the importance and role of Zakat. It can play a significant role in sustainable development and encouraging Muslims to donate and participate is crucial. Zakat is not only a divine obligation but also a tool for societal development.
In conclusion, Zakat projects serve as a powerful tool for achieving sustainable development in developing countries. Directing Zakat towards well-studied and sustainable projects can create a positive change in the lives of the poor and the needy. Also contributing to the construction of more just and prosperous societies.