Agriculture in Iraq, Iraq faces many economic problems and political obstacles, in addition to epidemics, with the presence of desertification and drought as a result of water shortages in agricultural land. The result was a significant decline in agriculture in Iraq, and the problems of poverty, famine and unemployment increased due to the increasing population, which generated disastrous results, the first of which was the deterioration of the Iraqi economy and did not stop Associations and institutions only in helping, but also tried to find many solutions that they implemented:
Working to collect donations from all Arab countries in order to provide resources capable of combating drought and desertification by digging wells to provide water. Indeed, this is what happened. Wells were dug and dams were built, which provided the most important water needs for watering crops and providing potable water.
Providing agricultural crops on an ongoing basis to ensure sustainable agriculture to the moderate extent to avoid soil dryness and erosions, in addition to providing the finest types of sterilized seeds, and also trying to advance the reliance on modern techniques for raising livestock, in addition to the necessity of providing private lands for grazing.
The most important factor influencing the livestock system is agriculture, especially the large impact it causes on livestock. Therefore, productivity is increased by providing lands allocated for grazing animals and introducing modern techniques such as livestock rearearing
In addition to trying to provide the finest types of fertilizers and materials that combat agricultural pests and diseases by relying on chemical technology
Also delving deeper into the science of Genetics to eliminate agricultural pests using sterile pesticides and increase crop diversity in addition to the possibility of providing good quality seeds.
Agriculture in Iraq
Agriculture is considered one of the best factors that combat poverty and also works to develop the economy. Therefore, attention should be paid to it and solutions to their problems must be found by associations and institutions. The most prominent of these institutions is the Al-Rakiza Foundation, which has resisted agricultural challenges such:
population growth, which increases the risk of not being satisfied with agricultural crops, which stimulates the need for agriculture. Crops, agriculture, and lands are decreasing, causing more hunger and poverty in some areas.
The presence of climate changes is one of the most prominent challenges and problems that cause a shortage of agricultural land and crops, along with droughts and desertification of the earth's crust resulting from lack of rainfall, the lack of necessary food security, and instability in food systems.
The presence of a shortage of land suitable for agriculture. This type may be one of the most prominent factors that cause many agricultural problems in Iraq resulting from the conversion of lands to unsuitable lands due to traditional agriculture, such as intensive plowing, which leads to soil erosion and drought in agricultural lands, with an increase in the rate of soil salinization, which leads to Food shortages in agricultural lands and their instability.
Agriculture in Iraq
There are many causes that led to a shortage of agricultural crops and to drought and poverty of the soil, which led to improving the quality of many seeds in order to increase and support the diversity of agricultural crops.
Building dams. Dams were built in order to provide water, in addition to repairing old dams and recycling them, while investing and importing groundwater and putting Many agricultural laws, such as the use of special tools for agriculture and alternatives to rationalize water consumption, the ability to make the population farm in lands that do not consume water excessively and that resist all problems such as salinity, drought, and desertification, in addition to developing projects in order to increase and support agricultural crops, as national projects have been developed from For agriculture and studying climate changes that affect agricultural lands, there are complete projects, especially in water management.
What are the problems of agriculture in Iraq?
Many questions have been asked about the problems of agriculture in Iraq resulting from officials and institutions to confront the challenges and solve all the problems that exist in Iraq, from a lack of agricultural wealth that leads to the destruction and reduction of the level of the Iraqi economy, education, culture, and others. Among the most prominent challenges and reasons that led to Lack of agriculture, drought, and agricultural drought in Iraq.
Drought, this factor, is one of the most prominent factors and causes that lead to a decrease in agricultural producfactor
Rainfall ends in some agricultural seasons and thus causes the unavailability of suitable water for all agricultural crops.
 Epidemics such as Corona and smallpox, a decrease in the level of agricultural crops, while preventing the entry or exit of suitable materials into Iraq due to the lack of transmission of infection, which causes agricultural crises with the decline and deterioration of the agricultural economy.  Pandemics and political crises led to the inability to import and export any type of crops and the necessary materials that all farmers need for agriculture, in addition to the lack of efficiency in the ability to farm successfully and soundly, so the Al-Rakiza Foundation made many attempts to solve these problems and encourage these attempts.  To get rid of drought by providing water with the construction of all dams and the working of citizens and youth in agriculture, thus eliminating unemployment for all ages.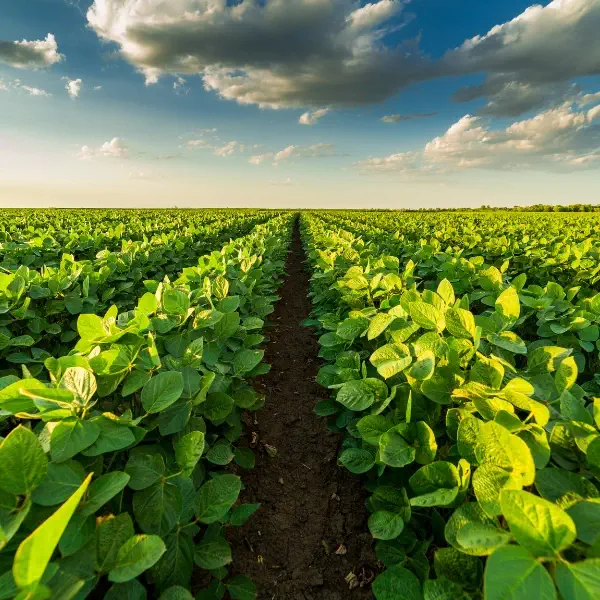 Achievements of Al-Rakaiza Foundation in the field of agriculture in Iraq
Al-Rakiza Foundation is considered one of the most prominent institutions that provide various services with a profound impact, as it contributes to solving all agricultural obstacles in addition to securing arable land in Iraq. It also tries in various ways to confront all challenges, such as the lack of irrigation water and poverty that coincide with the presence of political crises, among its most notable achievements:
Water projects: Iraq suffers from drought and desertification due to lack of rainfall, which negatively affected crop growth, in addition to Iraq's need for potable water. Therefore, wells were dug and water projects were established to grow crops and meet the needs of the citizens of Iraq.
Getting rid of poverty and employing young people. Al-Rakaza Foundation provided various job opportunities for young people in the agricultural field. The results were positive, as the problem of unemployment and poverty was solved, and agriculture was supported. In addition, the Foundation established training and support for workers and farmers as well, and it improved irrigation systems.
Sustainable agriculture projects: The foundation has implemented many projects with the aim of promoting sustainable agriculture and increasing of Food Production in Iraq..
Plastic Houses The Foundation provided plastic houses in addition to providing a suitable environment for crops depending on their type, whether they need cold or heat with water.
Fundraising: The Rakiza Foundation collected donations from neighboring countries to increase agricultural cropss and reduce poverty, in addition to importing various types of seeds for all forms of agriculture.
What is the importance of agriculture in Iraq?
Agriculture is one of the most important basic resources that affect food security in Iraq. Agriculture is relied upon in all countries of the world, whether developed or developing countries. One of the best benefits of agriculture is that it is considered the basic resource for food security and resources, so that the production of rice, olives, textiles and cotton depends on agriculture. It is also found All alternative solutions to agriculture resulting from institutions such as the Al-Rakiza Foundation, which is trying to create numerous projects to get rid of the agricultural problems that accompany them of poverty and unemployment. With the economic prosperity of Iraq and the prosperity of industry thanks to the agricultural sector, the demand for providing arable crops of all kinds is increased, and also the prosperity Agriculture affects Iraqi tourism and how to deal with re-export and import operations with other countries.
The future of agriculture in Iraq.
Because the agricultural sector is one of the best factors that positively affect the Iraqi economy, many laws and plans have been put in place to secure a developed agricultural future in Iraq, the most important of which is the distribution of modern irrigation techniques in order to preserve water and not waste it, while disseminating modern techniques in order to produce a lot of water.
Seeds instead of exporting them with diversification of all varieties. There is also plant genetics, which works on treating seeds using gamma rays.
In addition to the possibility of increasing agricultural crops, we will have wide options and solve all agricultural problems, Al-Rakiza Foundation works to provide water by urging people to work on the land, dig wells, and develop agricultural supplies in all rural areas in Iraq.
Development of agriculture in Iraq
After trying to develop agriculture in Iraq and finding solutions to many agricultural problems، the result was providing the best agricultural improvements in Iraq and providing the workforce by institutional associations such as the Al-Rakiza Foundation, which played a major role in developing agriculture, as it provided all the requirements, of the following:
It worked to restore the seed industry by providing institutes and training tools that qualify workers and work on making seeds while providing all appropriate tools such as modern agricultural equipment for the seeds that it processes, in addition to the presence of seed testing laboratories.
Combating insect pests: One of the most prominent problems that lead to the erosion of plants and agricultural crops is the presence of harmful insects. Therefore, solutions were found for this problem, such that all of these insects were eliminated using insecticides and continuous sterilization using radiation.This technique is useful in reducing the number of insects and their reproduction, and prevents the presence of any insect pests. It is also safer for humans, agriculture, the environment, and all living organisms.
Special fertilizers are added to the soil, in addition to monitoring the health of the soil, measuring its density, and knowing the amount of nitrogen that is added. Also, one of the most prominent agricultural developments in Iraq is completely solving the problems of agriculture in the soil, where water is managed, soil erosion problems are solved, and the type of bacteria suitable for placement in the soil is determined and make sure of its quality
Combating Drought
The problem of drought has always been a major obstacle in the Iraqi agricultural sector, as it causes a significant shortage in agricultural crops. It has also reduced the capabilities of the ecological system and degraded much of the land. Al-Rakiza Foundation worked to solve the problems of drought, as it followed an advanced approach to unite both local and governmental efforts in order to rehabilitate and improve all The dry areas in Iraq are among the most important measures taken by this institution:
Planting many trees, which make the dry land a living, arable land, while rehabilitating pastures and trying to maintain an increase in vegetation cover.
 An attempt was made to stop population migration to Iraq and prevent the construction of buildings on agricultural lands, while putting in place many laws that protect the lands from drought, such as setting penalties for burning forests, cutting trees, and bulldozing agricultural lands.
Preventing overgrazing, providing private lands for grazing, organizing many methods for dealing with the soil, and providing awareness campaigns for the population about ways to combat drought, protect the soil, and how to deal with the soil.
 Encouraging rural residents to engage in agriculture and afforestation, providing them with financial support, providing water on a permanent basis, and providing organic fertilizer, while urging them to plant palms, willow trees, and sidr trees in dry areas.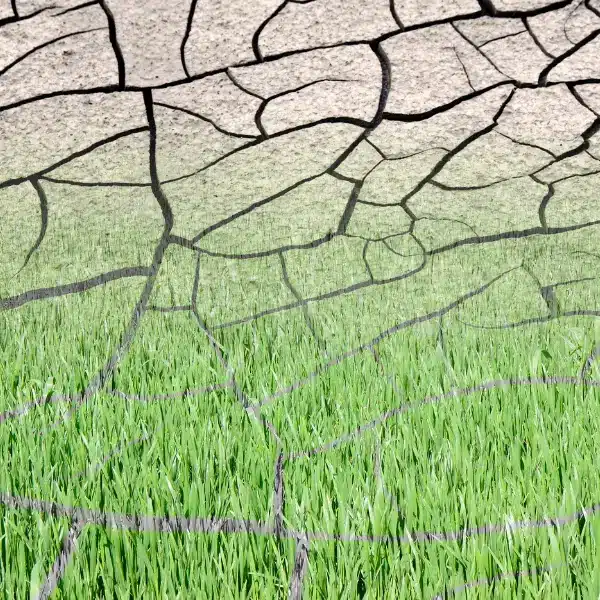 Combating Desertification
Desertification is considered one of the most important causes of the deterioration of agricultural lands, as many Iraqi lands suffer from dry soil and deteriorating food security, in addition to obstructing the vital functions of ecological systems, which increases vulnerability to climate and carbon emissions.
Hence the role of institutions and organizations, including the Rakiza Foundation, which played an effective role in combating desertification, as it worked to;
The process of storing water or collecting old water, in addition to the water recycling process.
Establishing special laws that prevent these lands from being without water, in addition to encouraging sustainable agriculture, as well as providing areas for grazing and not using overgrazing on agricultural lands used for growing crops in Iraq.
Working to encourage farmers and partnering with the state to provide financial facilities for farmers in addition to providing agricultural lands while setting easy conditions and providing agricultural loans.
Al-Rakiza Foundation worked to collect donations to build dams, provide water, and dig wells in Iraq. It also carried out campaigns to educate farmers about how to deal with agricultural lands so that they are not exposed to desertification.
Work on land reclamation and drilling wells to obtain suitable water to irrigate the land, in addition to using drip or sprinkler irrigation.
The most important agricultural crops in Iraq
Work has been done to provide the most important agricultural crops in Iraq by importing organic fertilizer to increase the quantity of crops and importing seeds to diversify crops as well by the Al-Rakaza Foundation, which has an important role in improving the agricultural sector and increasing its productivity and diversity, as diverse crops have grown, for example:
Barley is used for animal feed and is the food of a number of Iraqi citizens, as it is used in food industries. Barley tolerates harsh conditions with problems of salinity and drought and tolerates all agricultural pests.
Wheat is widely cultivated in Iraq, as it is considered one of the most widely used agricultural crops. It is also suitable for all climates and climate changes. Manual watering and rain have been relied upon. It is one of the crops that responds to agricultural mechanization and don't requires deep soil.
Various fruits, dates, legumes, olives, pomegranates, and others are grown by the Foundation in Iraq, as they have played an important role in improving the development of agriculture in Iraq.