Iraq faced difficult obstacles and challenges in its educational system after it held the title of the best education system in the region.
After the wars that Iraq fought, it began to complain about the lack of schools and universities, modern educational equipment, limited funding and resources, and the lack of private laboratories and training programs for teachers in rural areas that suffered part of Iraq's conflicts.
These conflicts produced disastrous results, causing great neglect in the field of education, a decline in the process of developing universities, and social and economic instability. They also produced a brain drain and the transformation of universities from a scientific center into a theater for political conflicts and partisan disputes where more than 500 scientific figures were killed, in addition to the displacement of many of the basic educational staff from the country ,academics and university professors.
After that, Iraq got back on its feet, as efforts began to modernize teachings, improve curricula, and train teachers.Knowledge began to take a large role in all regions of Iraq, emerging from the painful reality.
Iraqi civil society organizations played an important role in supporting and stimulating the STEM educational system, athey worked to raise awareness and establish practical activities, workshops, and advanced educational programs in order to complete education in all classrooms.
Step by step, university studies began to regain their strength, and the process of developing teachers and training them began to recover again. Iraq's universities have always been the main source of knowledge acquisition and education, in addition to the benefit in entering the labor market where education stimulates mental energies, cultural capital, and drives student innovations.
University studies and their relationship to the labor market
University studies in Iraq play an important role in terms of qualifying students to be ready in the labor market, but there are some challenges that must be accomplished and taken into account when discussing the issue of university studies and its relationship to the labor market:
Technology, business administration, education, engineering sciences, health, and others, which are in increasing demand in the labor market, must be strengthened.
Educational curricula must be updated based on the aspirations and needs of the labor market.
The orientation of the introduction specializations and academic programs in Iraqi universities must be compatible with the needs of the current and future labor market.
Measures to improve the quality of education and modernize its methods in Iraqi universities were important in order for students to acquire the knowledge and skills they need during the process in the labor market.
Students must be given professional development opportunities to acquire scientific expertise and practical skills. This can only be achieved through the establishment of vocational training programs in addition to joint cooperation between the universities, institutions and companies concerned.
Jobs Opportunities must be provided, in addition to providing an environment that encourages young graduates to enter the labor market. To do this, cooperation must be strengthened between universities on the one hand and the private sector on the other hand, young people who want to create their own projects must be supported and encouraged to do so.
If we want to fulfill the requirements of modernizing university studies to improve and develop the labor market in Iraq, there must be joint efforts by educational institutions, government, and the business sector to ensure that the Iraqi graduate acquires the necessary skills to meet the needs of the labor market and thus contribute to the development of the country.
University studies in Iraq
The Iraqi constitution considered the education process to be a fundamental and important center for Iraq's progress. It is also a right granted to all members of Iraqi society without exception. The state has guaranteed a free education system in each of the primary, middle, and secondary stages, and even postgraduate studies.
The state gives great attention to the planning, financing, and management of educational institutions. It also takes care of the field of university studies and higher education in all specializations, including medical, technical, engineering, agricultural, and administrative. The Ministry of Higher Education also took the first steps in paying attention to developing scientific research.
The Ministry of Higher Education worked to modernize the global education sector, achieve distinct goals for building educated generations, strengthened the role of scientific centers, universities, and bodies, as well as it worked to strengthen the foundations of academic and scientific communication , and encouraged openness to modern technological methods to obtain latent knowledge by disseminating, improving, and applying it.
The Ministry of Higher Education chose scientific leaders with deep experience and high competencies in order to improve the quality of higher education, based on standards that they adopt to advance the wheel of education for innovation and development. The Ministry of Higher Education also set goals regarding university studies to advance Iraqi research and scientific centers and universities, keep up with scientific progress abroad, and recite strategies that have gone beyond factors like:
Encouraging distinguished and creative people in scientific research.
It stimulated the study of the curriculum using modern methods and techniques, and also clarified the content of universities and the admission mechanism, and specializations.
 developed hard the capabilities and capabilities of university competencies at all levels.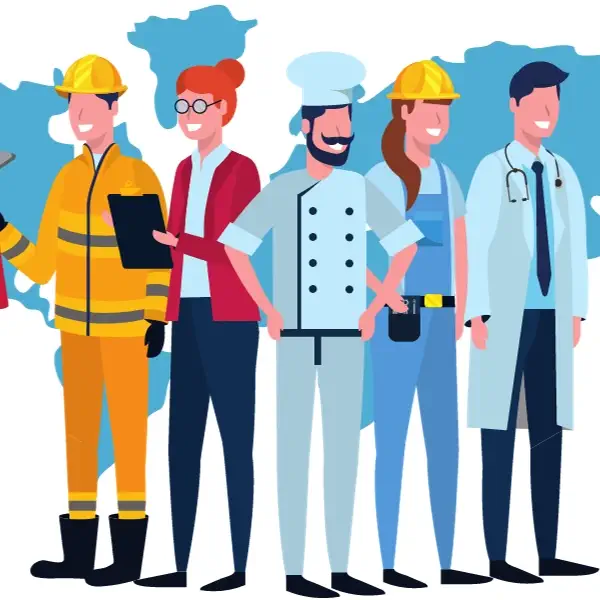 Is university education sufficient to enter the labor market?
The labor market in the contemporary world these days is characterized as a field where there are rapid changes and intense competition. The student's choice of any university major he desires will require an important role in achieving professional success and noticeable financial stability.
These days, all institutions and companies require university specializations, whether administrative, technical, or technical, in addition to the specializations of medicine, engineering, and nursing.
Some people believe that university studies are sufficient to enter the labor market, but it is not the only factor that qualifies a university student to obtain the job he desires after graduation, as there are factors that affect this:
The necessity of vocational training and practical experiences that enhance the university student's opportunity to obtain a distinguished job in the labor market.
The student must be prepared to face all labor market obstacles and challenges, such as technology competitions and technological changes.
Professional relationships, social networks, and complete preparation for the labor market. The graduate student must be aware of the requirements and needs of the labor market in his field and improve himself, his skills, and self-confidence.
Integrating theoretical knowledge with practical skills that a student acquires during the university stages, where the practical skills are applicable, enhances the opportunity to obtain a fully suitable job.
Sometimes the teaching staff plays an important role in training students and qualifying the unemployed to contribute to meeting the needs of society and creating suitable job opportunities to advance the Iraqi labor market after it was structurally tired of successive wars that led to an increase in unemployment rates and significantly reduced job opportunities.
Specializations that are severely demanded in the labor market
The specializations in high demand in the labor market in Iraq vary based on multiple factors such as the type of industry, geographic region, and technological developments. However, there are specializations that enjoy huge demand in the labor market, such as computer science and information technology, and in-demand engineering specializations such as electrical engineering, civil engineering, software engineering, mechanical engineering, and environmental and energy engineering.
There are also a variety of specializations in the fields of health care, such as medicine, nursing, pharmacy, psychotherapy, life sciences, health care administration, and others.
Business and management fields include specializations such as accounting, business administration, marketing, projects management, human resources, economics, and others.
All of these specializations are in demand in various industries and companies, in addition to the arts and design specializations , such as graphic design, interior design, architecture, applied arts, photography, cinema, and television, as well as the various science specializations that are in great demand in the fields of scientific research and development and related industries such as chemistry, physics, environmental and biological sciences. Food sciences, geology, astronomy and many others.
The relationship of university studies to developing the labor market
Both university studies and specialization play a decisive role in improving the labor market to move the wheel of development towards the top. For example, university studies provide opportunities to specialize in specific fields, which enables students to acquire the necessary knowledge and capabilities in the fields they desire.
Therefore, the needs of the labor market will be met thanks to the experience and advanced specialization possessed by the graduate student. Also, the general skills will be developed and this focus will be greater, as the university graduate student will possess abilities and skills such as analytical thinking, effective communication, problem solving, leadership, which are considered basic elements in the labor market that stimulate study. University students are able to acquire modern knowledge, continuous education and skills development, as they can adapt to new innovations and current technological changes, and thus they will meet the new requirements of the labor market and changing needs.
Universities support and encourage participation in various student activities, such as student associations, clubs, and cultural and sports teams, which provide opportunities to learn effective communication, leadership skills, teamwork, participation in volunteer work, and problem solving, in addition to community initiatives. All of these skills have an important role in improving social skills, leadership, and communication. The university student joins volunteer projects in the local community. In addition, university lessons, research, and projects include the possibility of making presentations and participating in discussions, which improve general communication skills and increase self-confidence.
Many institutions and companies have encouraged university studies where their impact on improving the labor market, including the Rakiza Foundation.
The achievements of the Rakiza Foundation in university studies and their relationship to the labor market
Al-Rakiza Foundation is trying to advance the Iraqi society, which is full of difficulties and obstacles, and transform it into a civilized, creative, and successful society. Al-Rakiza Foundation has worked to support the educational system, raise awareness, and advocate, and improve the infrastructure and quality of resources to ensure that society develops scientifically at the required level. It also enumerated educational curricula by developing teachers' methods and training them.
The Foundation has provided teachers with the necessary skills to improve the quality of education and to innovate effective teaching methods. As for student activities, it has organized encouraging activities such as robotics competitions, science fairs, and programming workshops, and has also provided a fun and interactive learning environment.
Al Rakiza Foundation helped students overcome obstacles and challenges through the stages of finding job opportunities for graduates. The Foundation had an effective focus on recruiting the best staff in the entire teaching staff who have deep experience in the specialized fields. The teachers guided the students and presented the study materials in innovative and modern ways.
Al Rakaia Foundation helps develop academic skills to enter the labor market. It also holds introductory workshops on university specializations, where students are introduced to the advantages and difficulties of each major, which will greatly help the student choose the appropriate major for him based on his potential and creative abilities, in addition to motivating and encouraging scientific research.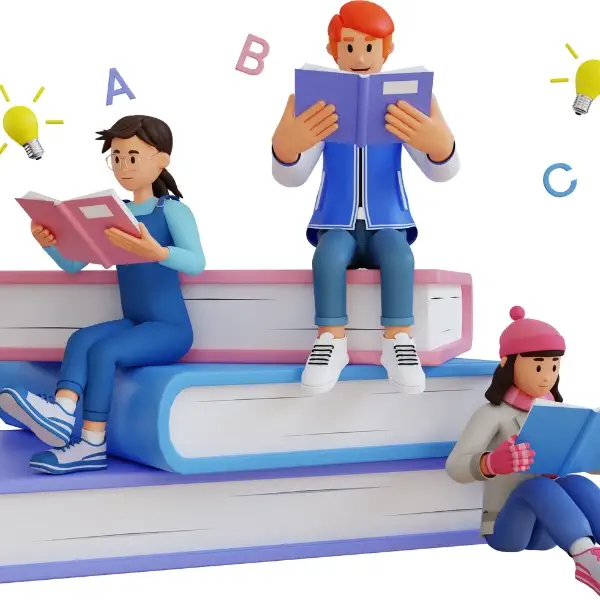 University study and the external labor market
University studies have greatly prepared students for the external labor market, as through university studies there will be great opportunities to acquire basic skills and knowledge in the specialized fields that they study. Through the fields of study, the university student learns the theories, concepts, and practices of each specialty. They also acquire the scientific possibilities to apply this theoretical knowledge in the market Work, Practical experience provides opportunities to obtain it through field courses, vocational training programs, and intensive job training. Many universities also aim to strengthen ties to the external labor market by concluding partnerships and agreements with institutions and companies and providing appropriate employment opportunities and advanced training for students.
Recruitment events and exhibitions are organized where students meet employers, so there are opportunities for them to build strong communication networks, effective social networking, and knowledge of the requirements of the labor market. Scholarships abroad give great importance to the labor market, as students seek to develop skills and develop knowledge to obtain international job opportunities.
Challenges of finding job opportunities for graduates
There are difficult challenges that Iraqi graduates sometimes face when searching for a suitable job opportunity in their specialty, such as not having sufficient experience, only having little or no practical experience in their specialized field, which is a major obstacle when applying for jobs that require previous work experiences, in addition to the fact that there is strong competition taking place Among graduates, they suffer from it due to the limited number of job opportunities compared to the huge numbers of graduates looking for work.
Some graduates have limited social networks at the beginning of their professional career, meaning that they lack the opportunity to benefit from the opportunities or connections that may come through the social network.
Work requirements and needs are changing rapidly, which represents great difficulty for graduates to keep up with these changes. However, these are challenges that must be faced, as the graduate must not lose his enthusiasm by committing himself passionately to the process of searching for suitable job opportunities for him. The personal and social skills of the university student must also be improved and developed such asCommunication skills and CVs,You must also rely on different sources of information and use various resources such as employment centers and websites specialized in the field of employment, in addition to searching for good training opportunities and educational courses that will improve the skills of the graduate student and increase his readiness to enter the labor market with confidence.