The repercussions of job slackness and poor productivity have become among the biggest problems in Iraq these years, which occupied the first place, corruption and negligence spread in government departments where employed citizens began to be late for their jobs , which sparked dissatisfaction with this situation that brought the Iraqi country to the beginnings of the spread of a grave danger on both the economic and social level.
Although Iraq is one of the largest countries that attract employees, but the decline in the economic market and the local labor market has become noticeable, which has indicated warnings and expectations about the difficulty of providing job opportunities for future generations and Iraqi youth in the coming years.
There are also some obstacles in providing employee salaries during the coming years where there is news announced by OPEC that continues dependence on the oil sector will lead to a decline by about 20%, so Iraq's dependence on oil for salaries is a major disaster.
Under this information and data, measures must be taken to prevent job sagging and its repercussions on production. This can only be done by achieving a balance between the industrial and agricultural sectors, in addition to supporting them in order to continue production operations and conduct employment correctly.
Iraqi labor employment's files must also be reconsidered, also a policy of establishing employment must be followed 'The right employee in the right place", adhering to the laws and setting strict conditions for all employees without exception, requiring them not to be negligent in their work policy or to neglect their appointments and to adhere to them.
Under these conditions, the progress of their process and their role in improving work productivity must also be monitored.
The repercussions of functional slackness and poor productivity
Why is Iraq witnessing a noticeable weakness in labor productivity? Why do auditors complain if Iraq is the country with the largest number of government employees?
The International Labor Organization stated that Iraq is the country with the highest number of government employees in the world, without alleviating the suffering of the auditors.
All of this was the cause of job slackness, which is a nickname are known in Iraq by which all government departments, including employees, Job slackness arose for several reasons, including:
Corruption is widespread in Iraqi government departments, which has become unpunished for its manifestations that have become common, such as accepting bribes, inappropriate behavior, and lack of respect for auditors, in addition to employees' negligence in work, indifference to poor financial conditions of auditors, the most important of all, the theft and Embezzlement of funds without deterrence and accountability of the perpetrators by officials.
All government departments and state directorates have deteriorated due to lack of administrative organization, the role of government performance has weakened, which helped to reduce wasting of public funds, but it did not succeed in . The state and government have become absent from oil projects and development projects that lead to failure due to weak government performance in intervening in them, in addition to lack of transparency and integrity and loss of rational and logical planning and good governance.
The spread of job slackness and poor productivity in government departments led to their dispersion and loss, which led to citizens' dissatisfaction and discontent. As a result, the issue of poor productivity and the repercussions of job slackness became a common topic in Iraq.
What is the job sagging?
We can define job slackness as the employee's lack of competence or indifference of employer and the employer's interest in performing duties and carrying out tasks in the correct manner, which leads to a decline in effectiveness at work, whether on the individual or on a group of individuals, and thus the required goals will not be achieved in the appropriate manner.
Functional slackness has resulted a deterioration in the quality of services that are supposed to be provided by government employees, in addition to wasting a lot of financial and human resources on unimportant activities, placing them in the wrong place at all.
The results were not entirely promising where citizens lost their confidence in government institutions and responsible departments due to the loss of integrity and credibility and the discontent of the surrounding environment or the recipient citizen (the reviewer).
Job slackness and poor productivity are just two sides of the same coin, as they constitute:
A major obstacle to the possibility of providing suitable job opportunities for citizens in Iraq, which will significantly increase unemployment rates.
Job slackness poses a major threat to economic growth rates in Iraq resulting from the inability of individuals to cooperate among themselves in order to achieve economic development and evolutet it in a sustainable manner. It also poses a clear threat to job opportunities, which will reduce the impact of whether an individual is eligible to obtain it or not.
There is news about the possibility of going out Iraq from economic investment circles and losing opportunities to attract investment by economic investors, This will delay economic growth and reduce development rates in all other areas.
The rates of progress and development have declined at all levels inside Iraq due to the failure to complete government papers and auditors' transactions on time where delaying routine procedures will cause popular discontent that will not be easily silenced.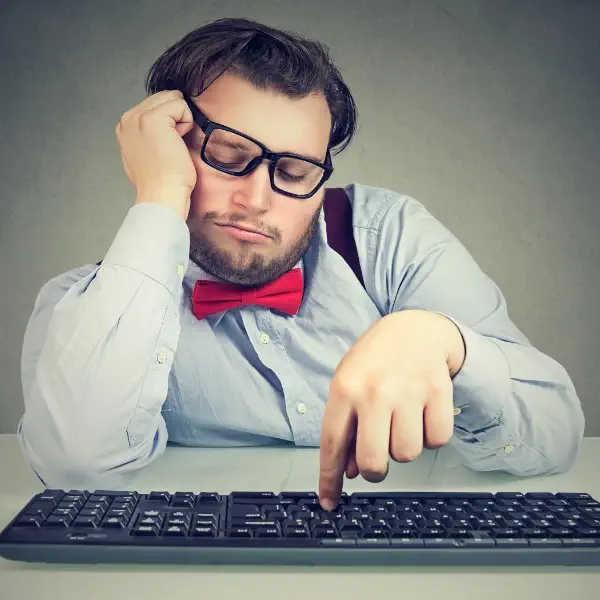 Employment in Iraq
Employment in Iraq is one of the common issues to which many problems are linked, and red lines and questions are placed under it. Despite the increase in the proportion of employees in Iraq, qualified and certified workers must be placed in the convenience work.
Suitable job opportunities must also be created for young people of suitable working age, job stagnation and unemployment rates are continuing to increase, coupled with security tensions and conflicts regarding this stage.
The Iraqi government has established federal service laws in order to regulate employment procedures, stipulating:
As for salaries, there were laws stipulating the necessity of regulating salaries based on the percentages of academic leaves, in addition to achieving a balance between the amount of salary and the work that the employee must accomplish, It also stipulated provisions that stipulate the necessity of disbursing financial rewards and incentives to employees from time to time.
Organizing the jobs of reviewing citizens away from issues of nepotism, in addition to classifying the work of senior and special leadership positions, and employee's affairs must be determined, their vacations and duties would be organized.
The provisions stipulate prohibited matters regarding employment, such as prohibiting any combination of two government jobs managed by one employee, in addition to specifying the work affairs that each employee will head, imposing disciplinary violations and penalties regarding employees who violate labor laws, and announcing the cases in which the worker's employment ends.
There are challenges and obstacles facing employment in Iraq, and they are also a stumbling block in the Iraqi labor market. They also negatively affect the fight against unemployment, these obstacles are summarized in the dependence of Iraqi citizens on employment, especially in the government sector, in conjunction with the large number of citizens who apply to work in government jobs.
Average salaries in Iraq
Salary rates vary in Iraq, depending on the type of sector, profession, level of experience, and nature of work. The amount of an employee's salary may decrease or increase depending on the institution or department in which he works، This percentage also varies according to the Iraqi region in which the individual works.
The average salaries in Iraq are ranked 62nd globally and 10th in the Arab world, while the maximum salary in Iraq reaches two million dinars per month.The minimum amount is approximately 518 Iraqi dinars.
We will arrange for you an approximate employee wages and average salaries in Iraq, according to the sector in which the citizen works:
In the government sector, the average salary of a citizen is lower than the private sector, where it ranges about 500 thousand Iraqi dinars per month, which is equivalent to 420 US dollars.
The private sector wages vary depending on the company and type of industry, its salaries range from 300,000 Iraqi dinars to 500,000 Iraqi dinars per month, which is approximately 250 to 1250 US dollars.
The oil sector is one of the most important economic sectors in Iraq, therefore salaries are usually high, but they vary according to job level and profession. Average salaries in Iraq in the oil sector range between $1,000 and 5000 US dollars per month.
Average salaries in Iraq also vary depending on the general gender, whether male or female, as female salaries are 17 percent less than males.
Functional sagging and weakness of productivity
Sagging work and weaknesses of productivity are two sides of the same coin, they are two issues that are simultaneously linked in the surrounding work environment. They also indicate a loss of interest, a loss of enthusiasm, and a collapse desires to work, which leads to a decline in work's productivity and performance, and this occur for reasons including:
An imbalance between work life and personal life, where sometimes career slackness occurs due to the great pressure on employees, so you see them working without enough time to rest and calm down from the accumulated work.
Lack of acceptance and job satisfaction: When an employee is not satisfied with his job or the surrounding work environment, this will cause him to lose enthusiasm and desire and his interest in work will reduce as a result of this lack of acceptance.
We reiterate that Iraq is witnessing the repercussions of job stagnation and poor productivity where the number of workers has increased nine times above their normal rate, which requires immediate solutions. Some officials also revealed news and expectations about dangers that could increase, including the lack of a basic foundation and correct database for all Iraqi employees, which required setting them up as quickly as possible, in addition to the existence of duplication of salaries, the lists must be liquidated and the necessary measures taken to avoid facing economic and social problems could sweep Iraq these days.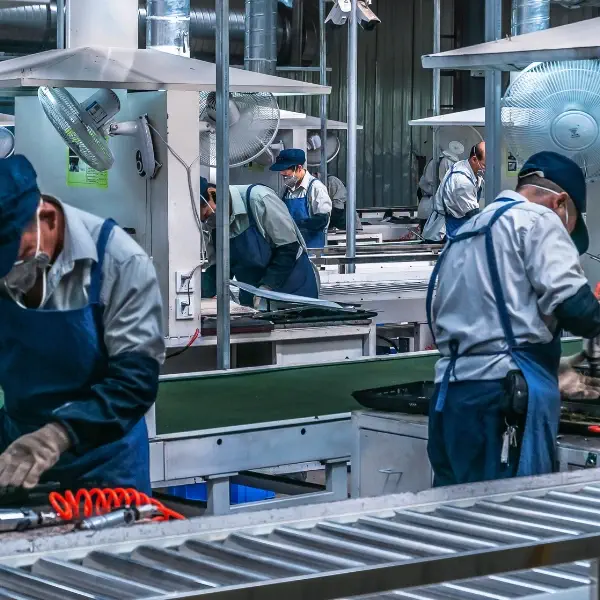 Dealing with job sagging and neglect
Some sources revealed about predictions of risks that Iraq could witness on both the social and economic levels and the weakness of the country's productivity at the same time.
As a result of the negligence contributed by employees of government departments and institutions, this has led to what is called "job sagging", so fears and warnings have increased that carry enormous future risks regarding the issue of the possibility of providing employees' salaries in the coming years.
In light of these circumstances, solutions should be sought to improve Iraq's productivity on the one hand and overcome the problem of job slackness on the other hand. To deal with neglect and job slackness, analysts advise taking many measures:
Providing a supportive and positive work environment for employees in work institutions, as well as providing appreciation, financial and moral incentives to employees, and recognition of contributions and achievements.
Improving and enhancing the image of communication and cooperation between employees and management.
Promoting and strengthening investments related to the oil sector, in addition to all industries, and activating collection in the future.
Establishing solid policies and laws that establish correct and appropriate mechanisms, in addition to installing a real database for all Iraqi employees and filtering lists and organise for double salaries in cooperation with all relevant ministries, especially the Federal Service Council.
Striving to find sources of income other than oil, it relies heavily on employee salaries and its operational budget. It is also not necessary to rely on the oil sector where studies indicate a decline in oil resources by about 20% coinciding with the beginning of the year 2045.
Solving the problem of job sagging and its impact on production
It must not be denied that there is a danger and a negative impact on the state and society caused as the result of the repercussions of job slackness and weaknesses of productivity in Iraq, which necessitates taking radical solutions with the utmost necessity and staying away from any temporary solution, the effect of which will disappear within days.
There must also be a social contract involving all concerned parties, relevant ministries, institutions, and all government departments, with the Federal Service Council in Iraq.
In order to solve the problem of job slackness and its repercussions on production, measures must be taken that were revealed by Iraqi analysts, which include:
Human resources management must be improved and strengthened effectively by employing workers based on the appropriate selection for them according to their certificates, studies, and efficiency at work, in addition to implementing a reward incentive system that stimulates performance and dedication to work, providing professional development opportunities and training methods.
Fighting all manifestations of corruption and the ways it spreads, the most important of which are nepotism and bribery, in addition to reducing employees with multiple salaries and installing real databases for all employees in government departments.
Working hard to improve the infrastructure, including facilities and services, such as providing modern equipment and supplies and adopting technology, which contributes greatly to improving the quality of products and increasing production efficiency.
Suggestions about placing the government employee in the permanent staffing system which is something similar to the private sector system, in addition to applying strict laws and specific conditions that must be followed by the employees to remain at the top of their work according to their role in developing and achieving the work.