The raw materials of the waste are recycled by collecting and classifying them according to their type, to then be used as other products. for the rest of the waste, it is burned in special facilities, producing electrical and thermal energy as a result.
The waste recycling process is an integral part of the community's environmental policies, as well as it has become the best solution to what the planet is suffering from increasing pollution in its soil, air, and water, in addition to the high costs resulting from waste disposal operations.
Waste… its effects and the possibility of benefiting from it
Scientific development in dealing with waste has led to reconsidering the tons of waste that our societies produce on a daily basis and looking at it to benefit from it as alternative sources of energy, where electrical or thermal energy is produced.
To benefit from the raw materials of waste, glass, paper and plastic materials are separated from each other in order to benefit from each material separately, where it is recycled for use as other products.
The remaining waste is disposed of by burning it in special stations, which produces thermal and electrical energy as a result of the burning process.
Waste recycling has become a major part of environmental policies, due to the rising costs of waste disposal, increasing concerns about pollution of the planet, air and water, and scarcity of natural resources.
The effect of neglecting waste
The environmental problems of neglecting waste go beyond bad views and annoying smells, neglecting waste contributes to the formation of fertile environments for the spread of epidemics and diseases, in addition to the increase in carbon dioxide emissions resulting from burning fossil fuels during waste destruction operations, which increases the phenomenon of global warming.
Neglecting waste leads to polluting the water and land with rainfall, in addition to causing harm to animals who eat plastic waste. It will be difficult to limit the health risks, as the accumulation of waste will attract insects, mice, and flies that transmit germs to humans.
In addition to the fact that landfills may lead to the pollution of drinking water if not It is built using appropriate methods.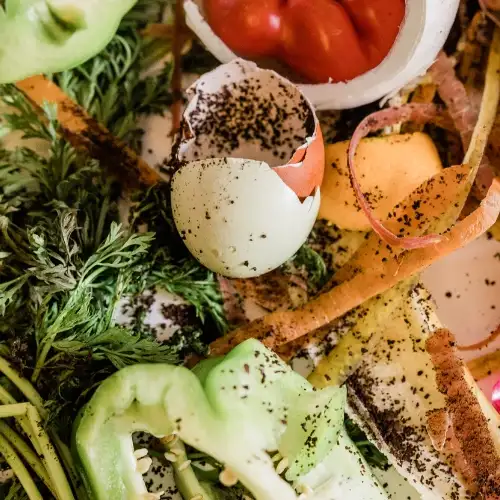 Waste recycling
Waste recycling means reusing waste to produce other products, it is a process that has existed in nature since ancient times where the bronze man used to melt metal materials to transform them into new tools.
Waste recycling has recently become an important part of environmental policies, this is causing increased tension and anxiety about pollution on our planet, whether on its land, water or air, in addition to the scarcity of natural resources and the high costs of disposing of hazardous and solid waste.
There are also two types of waste recycling:
external recycling: Reclaiming old materials or worn-out products, such as recycling old magazines and newspapers to make new papers.
Internal recycling is the use of waste that is resulting from manufacturing processes and then remanufacturing them to be used in the same process, such as metal manufacturing.
Waste
Waste is all materials and garbage that are considered unusable and must be disposed of, and never neglected to accumulate. This includes kitchen waste, industrial waste, sewage, and garden waste, in addition to the waste of old cars, electrical appliances, and packaging items.
Waste is divided into several types, the most important of which are:
Industrial waste resulting from industrial operations.
Marine waste resulting from visiting or operating boats and ships.
H hazardous waste resulting from the remains and ash of activities that use hazardous materials in operations.
Domestic waste is generated from apartments, houses, schools, prisons and universities.
Commercial waste resulting from business and commercial centers such as entertainment places and malls.
Agricultural waste resulting from agricultural activities such as growing vegetables, grains, fruits, and livestock raising activities.
Medical waste resulting from the waste of clinics, hospitals, surgical rooms, etc.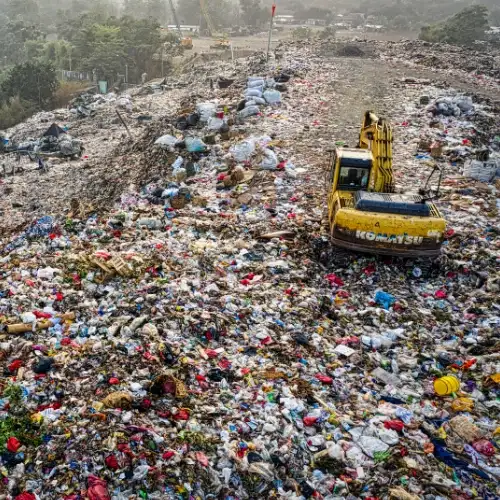 Ways of benefiting of waste
Waste can be utilized using different methods, where waste is exploited effectively, such as:
Energy production through the use of organic waste, such as agricultural waste and food waste, where the aforementioned waste is converted into biogases, which in turn generate electricity.
Reuse materials such as damaged electronic devices or old furniture, as these materials can be repaired by using them again instead of throwing them in the container.
Creating job opportunities: The waste recycling sector is an important source for this step, as waste sorting and recycling operations require trained technicians and competent employees, which provides many job opportunities for these groups.
Recycling some types of waste, such as glass, paper, plastic, and metal, as these wastes are processed to make new products, which reduces environmental pollution on the one hand and reduces the use of natural materials on the other hand.
Organic fertilizer is made by relying on organic waste, such as animal and plant waste. These wastes are considered a rich source of nutrients that plants need to grow healthy. Organic fertilizer also improves soil fertility and significantly increases agricultural production.
Manufacturing of innovative products, for example, empty plastic sheets can be used to produce thermal insulation materials and synthetic fibers.
These are some important ways to utilize waste, which work to protect natural resources, create job opportunities, reduce environmental pollution, and promote a sustainable economy.
Waste exchange deals between European countries
Intra-European waste swap deals involve the trade and transfer of waste materials from one country to another within the European Union.
Here is some real-time information regarding waste exchange in Europe:
The European Union exports waste to various destinations. Turkey is the largest destination for waste exported from the EU, with a volume of around 14.7 million tons in 2021. This is more than Three times the volume of any other destination.
Within the European Union, about 70 million tons of waste are traded between countries.
In addition, approximately 32.7 million tons of waste are exported to countries outside the European Union. This represents a 75% increase since 2004.
Waste exchange schemes were created to facilitate the exchange of waste materials between European countries. These exchange services are offered free of charge through dedicated platforms.
The European Union is also considering stricter waste rules to prevent countries from shipping waste abroad. The aim is to simplify the rules for waste shipments within the EU and ensure that plastic, paper, iron and steel reach European recycling facilities.
Solutions to waste problems in Iraq
Iraq faces major obstacles in waste management, but there are some solutions that can help alleviate these problems:
Promoting environmental awareness of the importance of managing waste properly and realizing its environmental impact on the individual or society. This step is achieved by conducting awareness campaigns and educational programs in schools, in addition to the role of the media.
Strengthening international cooperation in waste management in Iraq through the exchange of knowledge, techniques and experiences in this field, in addition to the Iraqi country benefiting from successful experiences in waste management operations from other countries.
Improving the infrastructure of the waste management system in Iraq. This includes establishing renewable energy facilities, waste treatment plants, and providing facilities for waste collection, sorting, and recycling.
Encouraging recycling operations by promoting a culture of waste recycling in Iraq, where recycling facilities must be established in addition to teaching citizens how to separate waste such as glass, paper, plastic, and metals to facilitate the recycling process.
Encouraging sustainable environmental projects in the field of waste recycling by encouraging initiatives and investments and providing support in areas such as Bio finance, renewable energy, and clean technology.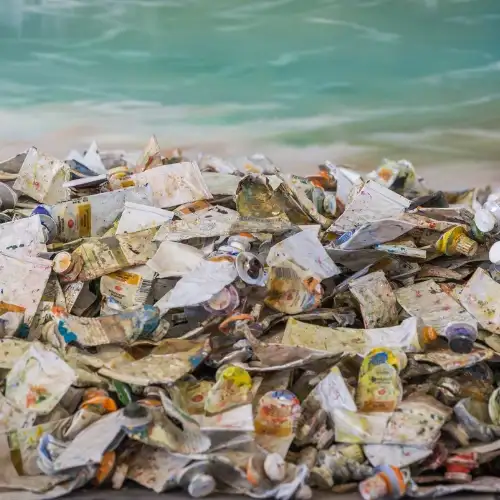 Household waste recycling
Household waste recycling is the process of reusing household waste to transform it into other products with the aim of contributing to environmental protection, waste management, and reducing the consumption of natural resources. Some tips on recycling household waste are:
Household recycling is through recycling materials found in the home such as plastic bottles that can be reused as storage containers, as well as reusing paper for wrapping gifts or taking notes.
Separate household waste by classifying it according to its different types, such as paper, glass, metal, and plastic. In this process, colored waste separation containers can be relied upon to facilitate this step.
Reduce the amount of waste produced at home by avoiding purchasing perishable goods and wearing out quickly, in addition to using reusable bags and containers.
Participate in local recycling programs and deliver waste to be recycled to municipal recycling centers.