World Humanitarian Day:
Commencing in Iraq, Persevering Evermore
Al-Rakeezeh – Exclusive
World Humanitarian Day, observed annually on August 19th, serves as a poignant reminder of the dedication and sacrifice of humanitarian workers globally. This day highlights their efforts to alleviate suffering in the face of crises.
This day also has its own special bond with Iraq, commemorating the tragic bombing of the United Nations headquarters in Baghdad, on August 19, 2003, which resulted in the deaths of 22 UN staff members.
The day aims to raise awareness about humanitarian efforts, recognize the contributions of those who are involved in humanitarian work, and advocate for the safety and protection of aid workers. It highlights the importance of providing assistance to people in need, regardless of their nationality, ethnicity, religion, or political affiliation.
Humanitarian workers, including medical professionals, volunteers, and aid organizations, often operate in dangerous and challenging environments, risking their own safety to provide crucial assistance to those affected by natural disasters, armed conflicts, epidemics, and other emergencies.
World Humanitarian Day serves as a reminder of the ongoing need for international cooperation and support to address humanitarian crises and alleviate the suffering of vulnerable populations.
Iraqi Humanitarian Crisis:
In the context of Iraq, a nation marred by ongoing humanitarian challenges, World Humanitarian Day gains even greater significance.
The Iraqi humanitarian crisis is characterized by a complex interplay of factors, including armed conflicts, displacement, economic instability, and political turmoil. These challenges have led to the displacement of millions of Iraqis within their own country and strained the resources of humanitarian organizations aiming to provide essential aid.

NGO Initiatives to Address the Crisis:
Emergency Relief: Humanitarian organizations in Iraq provide emergency relief, including food, water, and medical supplies, to affected communities. These efforts are essential for immediate survival.
Conflict Resolution and Peacebuilding: Addressing the root causes of conflict and promoting peace are critical for long-term stability. Initiatives aimed at conflict resolution contribute to a more sustainable solution.
Capacity Building: Building local capacity and empowering communities to participate in their own recovery enhances the effectiveness of humanitarian efforts and fosters resilience.
Education and Livelihood Programs: NGOs offer education and vocational training programs to equip displaced individuals with skills for self-sufficiency and economic stability.
Advocacy for Protection: Humanitarian organizations advocate for the protection of aid workers and the rights of affected populations, aiming to create an environment conducive to effective assistance.
Challenges Faced by Humanitarian Workers in Iraq:
Security Concerns: Humanitarian workers operating in Iraq face substantial security risks due to ongoing conflicts and the presence of armed groups. This jeopardizes their safety and hampers their ability to reach affected communities.
Access to Conflict Zones: Conflict zones are often inaccessible or dangerous, making it difficult for aid organizations to provide assistance where it's most needed. Ensuring safe access is a critical challenge.
Resource Constraints: Humanitarian efforts in Iraq are often constrained by limited resources, hindering the scale and effectiveness of aid programs, particularly in the face of large-scale displacement.
Displacement and Shelter: Millions of Iraqis are internally displaced, creating a dire need for shelter, food, clean water, and healthcare services. Meeting these needs is a constant challenge for humanitarian organizations.
Healthcare and Education: Ensuring access to quality healthcare and education is a challenge in the midst of conflict. Humanitarian workers strive to maintain and restore these vital services.
Protection of Vulnerable Groups: Vulnerable populations, including women, children, and the elderly, are disproportionately affected by the crisis. Ensuring their protection and well-being is a significant challenge.
What we can do?
World Humanitarian Day provides an opportunity for individuals, communities, and organizations to engage in activities that raise awareness about humanitarian issues and show support for humanitarian workers.
Educate Yourself & Spread Awareness Take the time to learn about humanitarian issues, the challenges faced by aid workers, and the impact of crises on vulnerable populations around the world.
Use your social media platforms to share information, stories, and statistics related to humanitarian work. Share stories of individuals who have been impacted by humanitarian efforts. Highlight the resilience and strength of people who have faced adversity and how humanitarian aid has made a difference in their lives
Show Gratitude, and Support Fundraising Initiatives Express your appreciation and gratitude to humanitarian workers. Consider making a donation to a reputable humanitarian organization working in areas of need

Engage in Acts of Kindness: Show kindness and empathy in your daily life. Small acts of kindness can have a positive ripple effect and contribute to creating a more compassionate world. Take this opportunity to reflect on your own role in contributing to positive change in the world.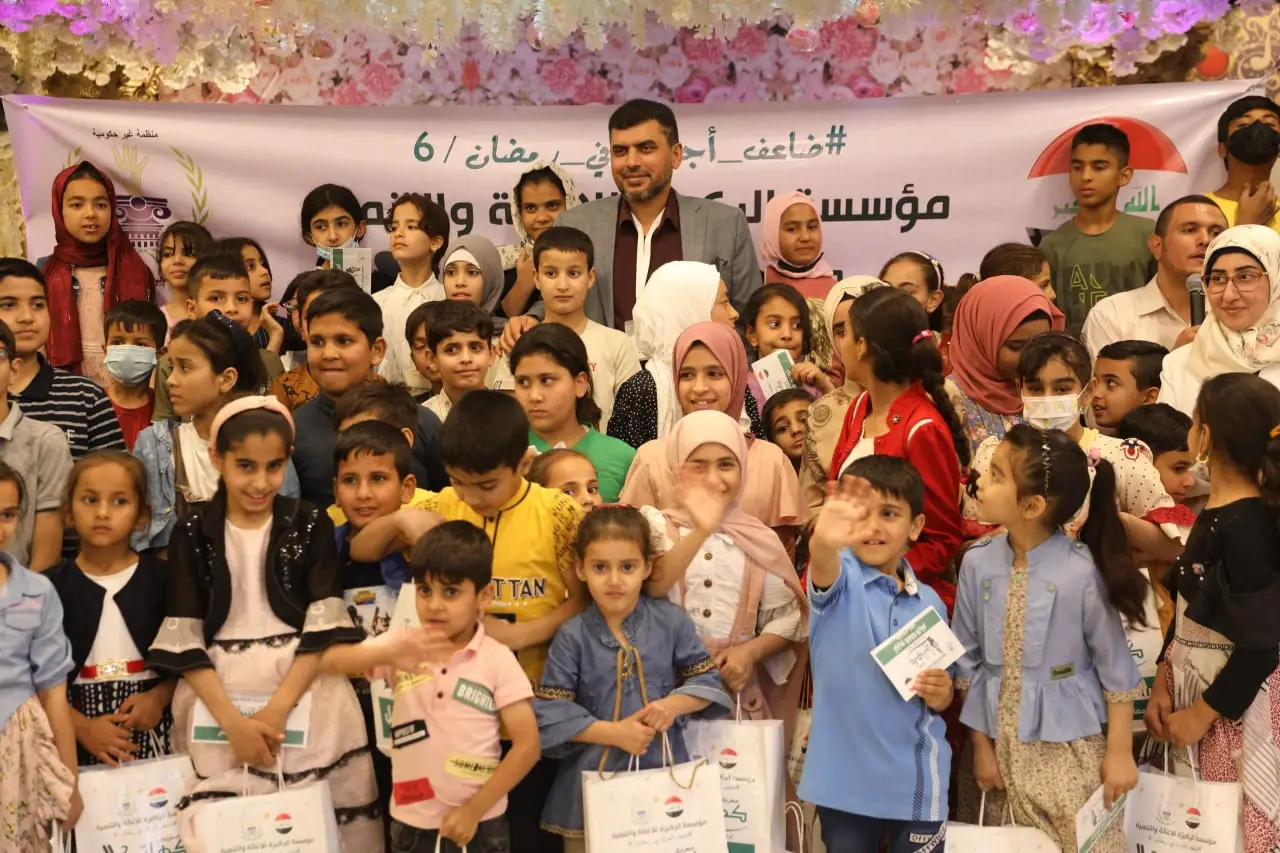 Conclusion:
World Humanitarian Day stands as a testament to the courage and commitment of humanitarian workers, especially in regions like Iraq where challenges are formidable. As we reflect on this day, let us recognize the tireless efforts of these individuals and the organizations that support them. By addressing the challenges faced in the Iraqi humanitarian crisis, we move closer to a world where the vulnerable are protected, and communities can rebuild their lives with dignity and hope.