Despite the success of social solidarity projects in various fields, they have a very low position in international indicators in terms of the foundations of social cohesion compared to most developed countries.
The goal of these projects is to enhance social solidarity by supporting leading organizations in this field, and the participants never tire of formulating strong long-term action plans in order to enhance the aims of the organizations responsible for social cohesion projects.
Social Solidarity Projects
The Emlison Women's Association set out to create social integration projects in order to enhance social solidarity for individuals, families, or institutions. This cooperative spirit is strengthened among members of society and they are motivated to give and volunteer.
The term social solidarity has been used for several rehabilitative development projects, such as the Anti-Poverty Project, the Palestinian Threads Project, the Jerusalemite Orphan Project, and the Healthy Cooking Project.
This group of projects serves a significant segment of individuals who are in need of social support and support in order to get out of the cycle of poverty, which is expanding increasingly as a result of the occupation practices which seeks to stifle Palestinians and push them to abandon their country.
Social solidarity projects stem from the association's belief in the spiritual, national, and human energies inherent in the souls of the people of society and the necessity of striving to unleash the energies of individuals and directing them along paths that work to build a strong society within and encourage people to develop their abilities, move out of the cycle of want and into the cycle of productivity, and work to exploit capabilities, whether individual or societal.
What is the concept of social Solidarity
Social solidarity means that members of society seek to participate and stand in solidarity in preserving all types of interests, whether public or private, in addition to repelling moral and material damage and corruption.
Through social solidarity, the individual feels that he has duties to others and not his duties to himself only, especially those who are unable to fulfill their own achievements and needs.
 Therefore, each individual must benefit as he can whatever the means, and prevent harm from these disabled people.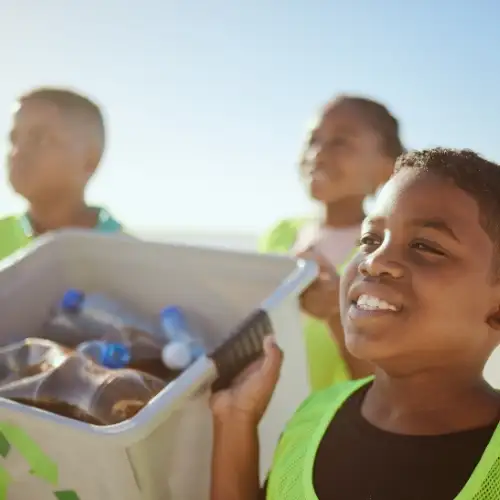 The role of symbiotic projects on society
Social solidarity projects work to activate social solidarity programs and interconnection between institutions, educational frameworks, and people with special needs, so that they can create an effective and active institution that exploits capabilities and creates projects to combat poverty, women's guidance, and orphan support. It also works on additional roles, such as:
Helping the weak segments, especially the needy and the poor, by enhancing their energy and teaching them how to exploit their capabilities so that they can rely on themselves without the need for others, and then move on to help others and extend a helping hand to them, a hand that holds two hands, making interlocking hands that are difficult to let go of.
Social solidarity projects work to reduce the social gaps between the rich and the poor, as they provide equal opportunities for guidance, education, and awareness.
Combating the negative dependency tendency, begging and poverty.
Guiding and advising women, embracing weak families, and working to develop the productive capabilities of both parties, in addition to training them on how to exploit opportunities and strengthen capabilities.
Promoting projects that seek ambitious and sincere partnership between communities.
Preventing crime and begging and eliminating ways of deviance, decadence and social weakness in every society.
Examples of community solidarity projects
The Social Solidarity Department established projects directed towards the target group, without a doubt were successful and contributed in a strong and sincere manner, among its examples:
The Jerusalem Orphan Sponsorship Project, which was launched to support orphans and those in need.
An embroidery project for women who are in difficult and distressed situations, where the specialized trainer works to train women who complain of difficult economic conditions on the art and skills of embroidery. The women are also provided with raw materials, in addition to receiving wages for their work.
Launching the Hand in Hand project, which aims to support the poor and vulnerable, benefiting more than 1,600 families.
Community awareness projects to guide youth, women and mothers, in addition to a vocational rehabilitation project for women to enhance women's economic role and work to manage healthy school canteens.
Holding courses for teachers and workshops for female employees, such as first aid and computer programs, and involving parents in the educational process.
In addition to distributing Eid clothes to orphaned and poor children, as well as distributing complete stationery and school bags to students, as well as distributing financial aid throughout the year to poor families and distributing Ramadan iftars during the month of Ramadan.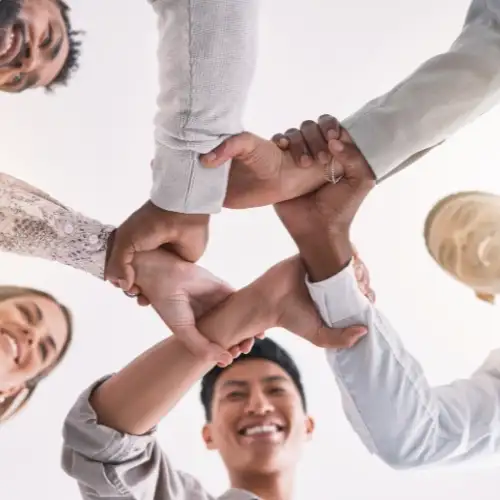 How does the endowment contribute to achieving the principle of integration among members of society
The endowment (Al waqf) is one of the foundations of social integration and one of the most important methods. It is an ongoing voluntary charity, as activating the endowment system is a present and future necessity to contribute to enhancing social solidarity and achieving economic and social renaissance.
The endowment (Al waqf) has also historically contributed to achieving the goals of society and participated in the renaissance of societies in the fields of health, education and infrastructure.
However, Waqf is currently facing problems such as the interference of non-specialized projects in the activities of this system, in addition to the decline in efficiency and administrative capacity.
In order to effectively empower the Waqf at the national level, we need to intensify the media about the supportive role it plays in order to achieve social solidarity, in addition to developing awareness of the concept of Endowment and also granting incentives and encouraging individuals to carry out endowment and develop all its methods.
At the international level, specialized endowment institutions must be established that work to support poor countries and are concerned with developing education, media, technology and scientific research.
Solidarity in Islam
Islamic solidarity is based on managing the affairs of members of society, providing assistance and a helping hand without charge. Islam was the first to establish the teachings of the system of solidarity and integration.
It also worked hard to achieve consolation among members of its society, such as zakat and Sadaqah, and complements the importance of solidarity in Islam, as:
It is one of the pillars of the Islamic religion. God Almighty said (The believers are only brothers, so make peace between your brothers). Solidarity is a reason for glory, success and strength and for creating a civilized society. It also meets the needs of the oppressed and the poor in light of the surrounding circumstances and expresses the unity and feelings of Muslims.
Islamic solidarity is a societal need, as humans naturally love gathering and hate isolation.
Islamic solidarity is also a function of faith, as individuals work to be kind to each other and to console one Muslim brother with another Muslim brother.
Solidarity has a high place in society, as it is not based on the material aspect, but rather includes the intellectual and moral aspect as well. Islam also calls for cooperation with all members of society, whatever their belief, on the condition that they do not fight Islam and Muslims.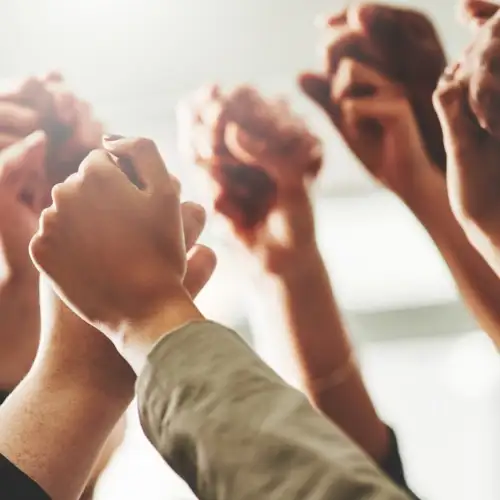 The role of the individual in community solidarity projects
The individual contributes to achieving social cohesion and spreading the culture of social solidarity, in addition to offering community programs and projects. He also works to:
Training and qualifying volunteers, which works to refine capabilities by creating training and educational programs aimed at qualifying individuals and implementing volunteer skills.
The individual works to raise awareness of the necessity of volunteer work and educate the concept of social Solidarity, supporting is provided to those seeking volunteer opportunities and projects and works to spread the culture of social solidarity in an organized manner.
Social marketing for projects responsible for social solidarity by attracting supporters and providing them with all means of feedback in order to support their contributions.
Recruiting volunteers and registering them through the electronic department platform, in addition to managing their affairs in a professional manner.
Working on managing the electronic volunteering platform by launching opportunities in the field of social solidarity, monitoring the volunteer hours of volunteers, and then sending their certificates via the Internet.